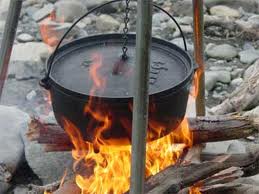 At Hendrick's Bridge Park on the Mckenzie River just East of Springfield.
April, 20th The McKenzie River Guides Association will be hosting the 5th Annual McKenzie Boat Rodeo and Outdoor Cook-Off.
Held each year at Hendrick's Bridge Park the event promotes safe boating, bring awareness to the "Free Life Jacket Program" and adding fun with an Outdoor Cook-off.
Oregon State Police will be conducting annual boat inspections. Last year almost 40 boats received safety stickers and hopes are to have almost 50 boats inspected at this year's event.