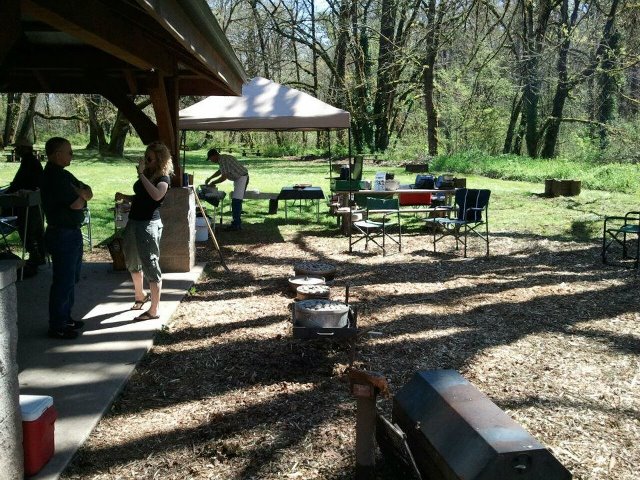 Great Weather, Great People, Greak Cooks!
Congratulations to Billy Pruitt for taking down the 2012 Mckenzie River Guides Cook-Off.
A very close race between JP and Billy.
Thanks to George and Alice for the Fried Chicken and Dutch Oven Biscuits!
Marc Boyd performed almost 40 boat inspections!
McKenzie Fire and Rescue did some impressive swiftwater rescue demontrations!
Dana B is the proud owner of a new Steelhead Rod & Reel won in the Raffle!
See ya Next Year!